Fibreglass Boat Repairs Melbourne
All fibreglass repairs from gelcoat chips to major collision damage.
Rotten transoms and floors replaced.
All modifications, for instance- built-in seats, boxes, storage.
Structural improvements, eg: foredecks strengthened for anchor winches, knees glassed in for heavier outboards.
Fibreglass boats resprayed in 2-pack polyurethane- make your boat like new.
Interiors flocoated and speckled to look like new.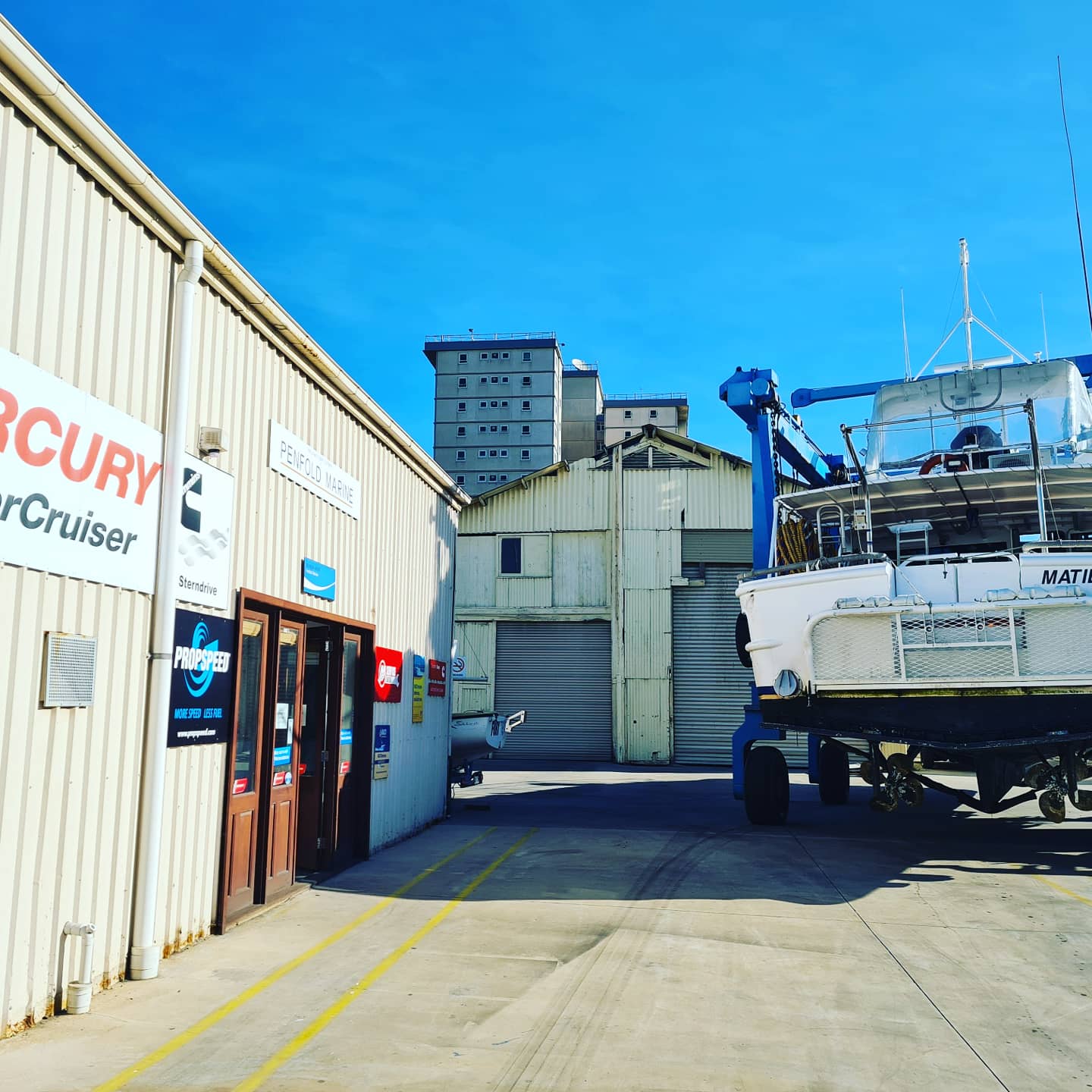 Annual Boat Maintenance Melbourne
Antifouling- We apply all types of antifouling for different hull materials, using International, Jotun and Hempels products.
Our preparation is diligent- we remove shell, flaking paint, etc, as much as possible.
Anodes- We supply and fit anodes as required, and can advise on electrolysis issues you may have.
Acid washing and rust stains- Brown discolouration, slime and rust stains removed.
Cutting and polishing and detailing of fibreglass boats- recommended anually to keep your gelcoat in top condition.
Wooden Boats Repairs Melbourne
Maintenance and repairs of traditional wooden boats, including caulking and puttying of seams.
Ribs sistered or replaced, hulls refastened.
Repainting of topsides, superstructure, interiors.
Epoxy/glass sheathing of cabintops, etc.
Traditional laid teak decks installed and repaired.
Non-skid surfaces painted/applied.
Marlinboards made and installed.
Aluminium and Steel Boats Fabrication, Rigging Melbourne
Repairs, modifications and additions to alloy and steel boats- we have tig and arc welding facilities.
Painting of metal boats. Metal substrates require different treatment as compared to timber/GRP boats- we can advise you on this and carry out your painting requirements.
Fabrication in stainless steel and aluminium, such as bow rollers, pulpits, brackets, fuel tanks, equipment mounts, you name it.
We have a copper swage press to handle all your small rigging needs, such as lifelines, strops and standing rigging for small sailing craft.